Non-technical
My Personal experience about WFH with new covid19 circumstance
Before I begin, I should say that this is only my opinion. I didn't research anything related to this 🙂
Now, it's been around 6 weeks since our company allowed us to work from home. So far I feel that this WFH method was quite successful, I am saying that because when comparing the last 2 sprints that we have completed was really great. Everyone met their sprint goals. So, Being a Software Engineer, this is what our company expects from us as well as our clients expect from our company to achieve. Let's discuss more details
What were the advantages of work from home?
Fewer disturbances from outside
Personally, I felt less disturbance in the home rather than being in the office. Because I am single and because of that I don't have any family-related issues like caring for a baby. So I could focus on my work. Once I entered my room and I locked the door, and start working then no one disturbed me while I was working. If I was in the office, there could be more disturbance since we were working with a team. Sometimes we were having chitchat among team members which took some considerable time.
Time is really important for everyone
The best advantage for me working at home was the time-saving. Now I am saving my travel time which is around 4 1/2 per day. If you are a Sri Lankan, you might know the transport system in our country. Using the public transport system is highly risky with this Covid-19.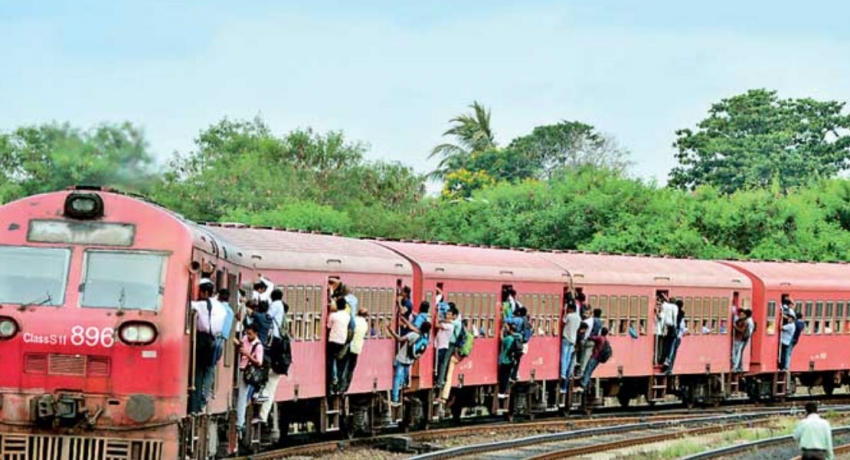 There was a time, I'd been using trains to travel to the office and return home. So every morning there was a competition to get on to train since it was heavily crowded and very risky.
Now I am using my travel time to learn new things and to write some blogs and even to implement software solutions with my own ideas, which was very hard previously after a long and fatigue journey.
Time spending with family
The culture of Sri Lanka is a bit different than in other countries. We are living with our families, and that bond is very stronger than others. So every parent in our country wants their child to be in the home every day and it doesn't matter how old that child is.
A lot of my office colleagues were outside of Colombo. So they've been staying in either boarding house or rented houses. Because of that, they weren't able to see their families frequently. Now with this situation, they got an opportunity to stay with their families.
It is good for your wallet and health as well
Since a lot of software companies located in the Colombo area, my office colleagues have rented a house or a boarding place near Colombo which was very expensive when comparing rent prices in their living areas. Even they pay a lot of money for those places, some places are not comfortable at all. I personally know that few friends of mine got dengue from their boarding places since the environment in Colombo is not really well.
When talking about the foods. More than 40% of our office colleagues are taking their food from the outside. In Colombo, there are places that you can buy very good foods but they are quite expensive. If you daily eating from outside you cannot spend that much money. So you have to choose a normal place where foods are not that good and healthy. I experienced that some food packets that they bought were rotten.
If you are working from home, then you will save unnecessary expenses and your life as well. Because you can eat fresh food at home.
Daily exercises for physical health
I normally waked up at 5 o'clock previously since my staff bus came to picked me up around 5.45 morning. When I came home after work it was around 7:00 pm. So basically, I didn't see the sun at my home on weekdays 😀 . Because of that, I had to find a gym to do exercises. Now the situation is totally different, Now I am doing 2 hours of garden work after my office works, which burned more calories than the gym. And we are growing some vegetables in our garden as well. Now I don't have to pay for the gym and I am getting free fresh vegetables from my garden. That is a really good advantage for me.
What were the disadvantages of work from home?
I have identified a few disadvantages of this method. which were,
I couldn't meet our office colleagues
Really missed A/C and unlimited internet connection as office 😀
Finally, the fun things that we were doing in the company
Final Conclusion
I have seen more advantages than the disadvantages of working from home. This won't be an issue for people who live in Colombo areas but when considering the time, health, work-life, and family life in the people who live outside of Colombo, I suggest that the best method is working from home. At least if they are given a few WFH days for a month that can be really good, since software engineers only need a laptop and good internet connection to work. 🙂
Thank you for reading my personal experiences. If you like you can share your own view in comment thread. 😛